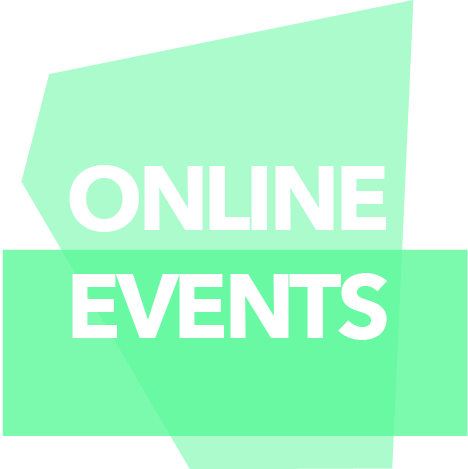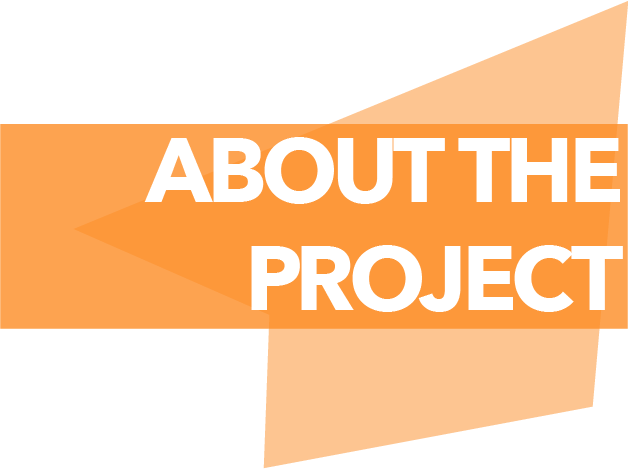 MADLAB studio
The
MADLAB studio
is a an old shop turned project space located in Hillegersberg, Rotterdam. It is set up and run Nathan Favot (FR), Laura Grimm (NL), Sasha Herman (GB) and Brigitte Jansen (NL). From filling the space with two cubic meters of sand to participation in international exchange projects, the MADLAB studio has given us a sense of independence and creative freedom.
Bcademie
The
Bcademie
is an institution that coaches recently graduated art students. The founders Alex Jacobs and Daan den Houter plus an array of guest art-professionals help the students in finding their way in the art world. The Bcademie's goal is to close the gap between graduation and the practice of an autonomous visual artist. How to navigate through the quicksand of the art world with all its ups and downs; galleries, networks and funding. With a combination of peer to peer learning and guest lecturers we help each other make better choices. Next to our monthly gatherings we initiate different projects like exhibitions, bootcamps and residencies.
Rotterdam art and Radio (RaaR)
Rotterdam Art And Radio
presents audible artworks live (in 360 degrees when possible) with guest artists from Rotterdam and beyond. RAAR is a nomadic platform for live experiments in sound and audio arts. Our priority is to create an online presence where artists can test ideas and perform finished works live. We try to maintain accessible and visible locations so the general public can also stop by and contribute with their thoughts and works. Your host is Joshua Thies along with many other invited and uninvited guests.
galerie Gallery
galerie Gallery
is a project space in the south of Rotterdam located in the apartment of artist Jan Huijben. Set up in 2009, the program was initially meant to take place in a small exhibition space in a spare bedroom of six by six meters, in which invited artists could show their works. Due to the unusual layout of a gallery in a living space, artists have started exhibiting their work through the entire apartment. This has included the bedroom, living room, kitchen and even the bathroom. Since its inception as a single exhibition space Galerie Gallery has expended to include the whole apartment.
Acceptable Risk LA
Acceptable Risk LA
is a Los Angeles-based artist collective established by former members of the FORUM mentorship program at the Torrance Art Museum. This cohort of artists, curators, and writers is focused on staging exhibitions and activities that challenge current ideas about art practices, collective models for art world engagement, and the contemporary art world at large. ARLA's work thus far has been nomadic, spread throughout LA and mirroring the sprawl of the city, but the group plans to eventually establish a centralized project space while continuing to produce pop-up events.
Peter Kalisch and Kayla Tange
Peter Kalisch
and
Kayla Tange
are performance and visual artists based in Los Angeles. They have been frequent collaborators for the past few years, working and assisting one another in performance, video production, sculpture and more. Kalisch's work is based on the need for vulnerability to come to the forefront of our discussions about art. Kalisch's work is also inspired by the notion that we are in a time of decadence in the West, implying the impending fall of Western civilization.
Boundaries, transformation, memory and redefining ancestral trauma are recurring themes in Tange's work, where public spaces transform into a container to examine patterns. The life of each participant becomes a vital element in an immersive narrative - combining movement, music and more recently sculpture, video and installation.
Their work intersects primarily when the notion of vulnerability comes into play, and both use the audience as vessels to encourage others to be more vulnerable and authentic.
Gallery ALSO
Gallery ALSO
is an artist-run studio and gallery space that allows different individuals an opportunity to pursue their own practice while providing other members of our artistic community a place to exhibit their work to the public in a professional atmosphere.
CACtTUS
Impressum Creative Arts Coalition to Transform Urban Space
(CACtTUS)
is a donation-based project space for emerging contemporary artists. Located in the East Village Arts District of Long Beach California, it was founded in January 2017 by Jorge Mujica (MFA 2012 Yale University) and Mayra Serna (MA 2016 Cal State University Long Beach) as a way to raise community awareness by turning their living space into an incubator for transformative ideas.
DXIX
DXIX
is an artist run initiative founded by James Dean and Aitor Lajarin in Venice Beach, California, in 2015. DXIX operates from the Los Angeles and Northern Colorado areas engaging in projects locally, nationally, and internationally seeking to facilitate exchanges, collaborations, and conversations among artists, curators, writers, and audiences to create exhibitions, workshops, events, publications, and other culturally significant experiences, materials and research.
_flatline gallery
_flatline
is an artist-run gallery that seeks to create an alternative and inclusive platform for new and emerging artists and curators from Long Beach and the greater Los Angeles area where they can have the expressive freedom for executing their visual ideas. We also seek to promote the visual arts through community engagement and arts education with in the North Long Beach community.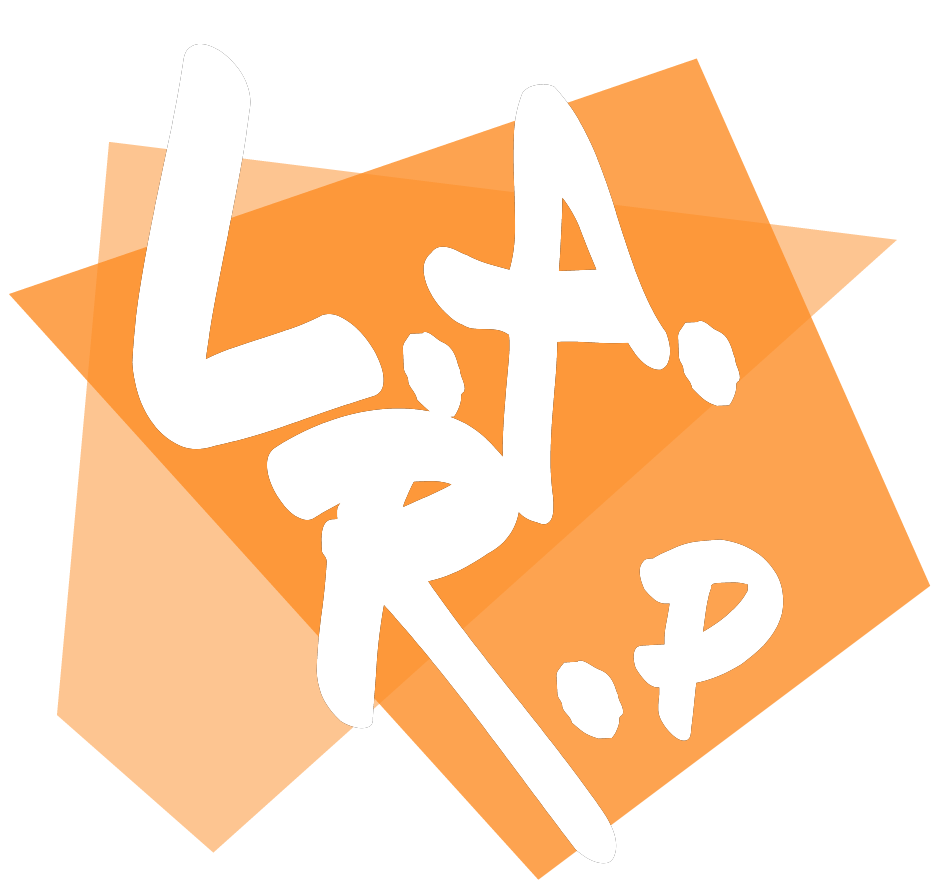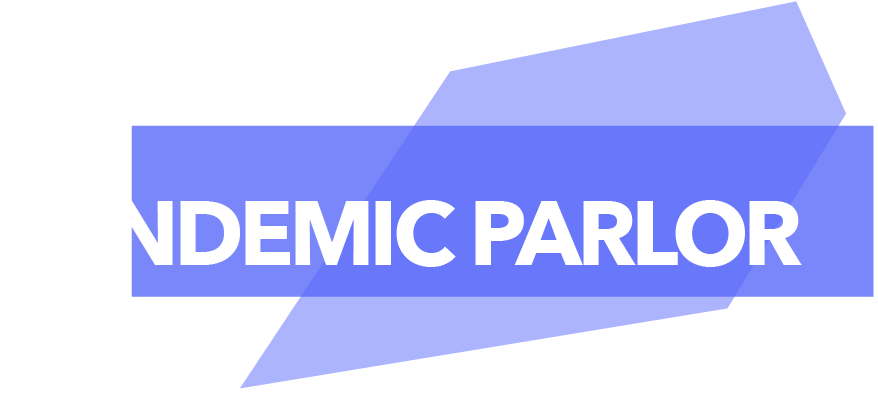 The
Los Angeles Rotterdam project (L.A.R.p)
is a collaborative project which sees artist initiatives from Los Angeles paired up with initiatives from Rotterdam to make a series of online exhibitions. L.A.R.p will take place between the 8th and 28th of June 2020 during which time each initiative pair will be creating works in collaboration.
The Los Angeles Rotterdam project was initially planned as an international exchange that would bring Los Angeles based artists to the Netherlands where they would spend time physically collaborating with Rotterdam initiatives. Due to the COVID-19 pandemic this was no longer possible.
We decided to come up with a way through which the participating artists can still work with one another from across the globe; the L.A.R.p website, an online work and exhibition space. Each initiative pair has their own page over which they have total control. Through their page they are able to communicate, work and exhibit the collaborative works they make.
Alongside these online exhibitions the L.A.R.p website will play host to a series of online events and interviews with the paired collectives held by Simon Kentgens. He will ask questions on what they are working on and provide a broader context to their collaborative work.
Through the Los Angeles Rotterdam project we are trying to capture a sense of the time we are living in and the way in which artists are persevering and adapting to it. The L.A.R.p website provides a platform through which artists from two sides of the world are able to come together, share their ideas and collaborate.
Follow L.A.R.p on
instagram: @l.a.rotterdamproject
L.A.R.p is initiated by MADLAB Studio
Kindly supported by CBK Rotterdam